Quality from the specialist shop
We inspect virtually every part on the bike, assess its condition, fix problems and replace worn parts. The list is long, because many parts are checked for several things at the same time!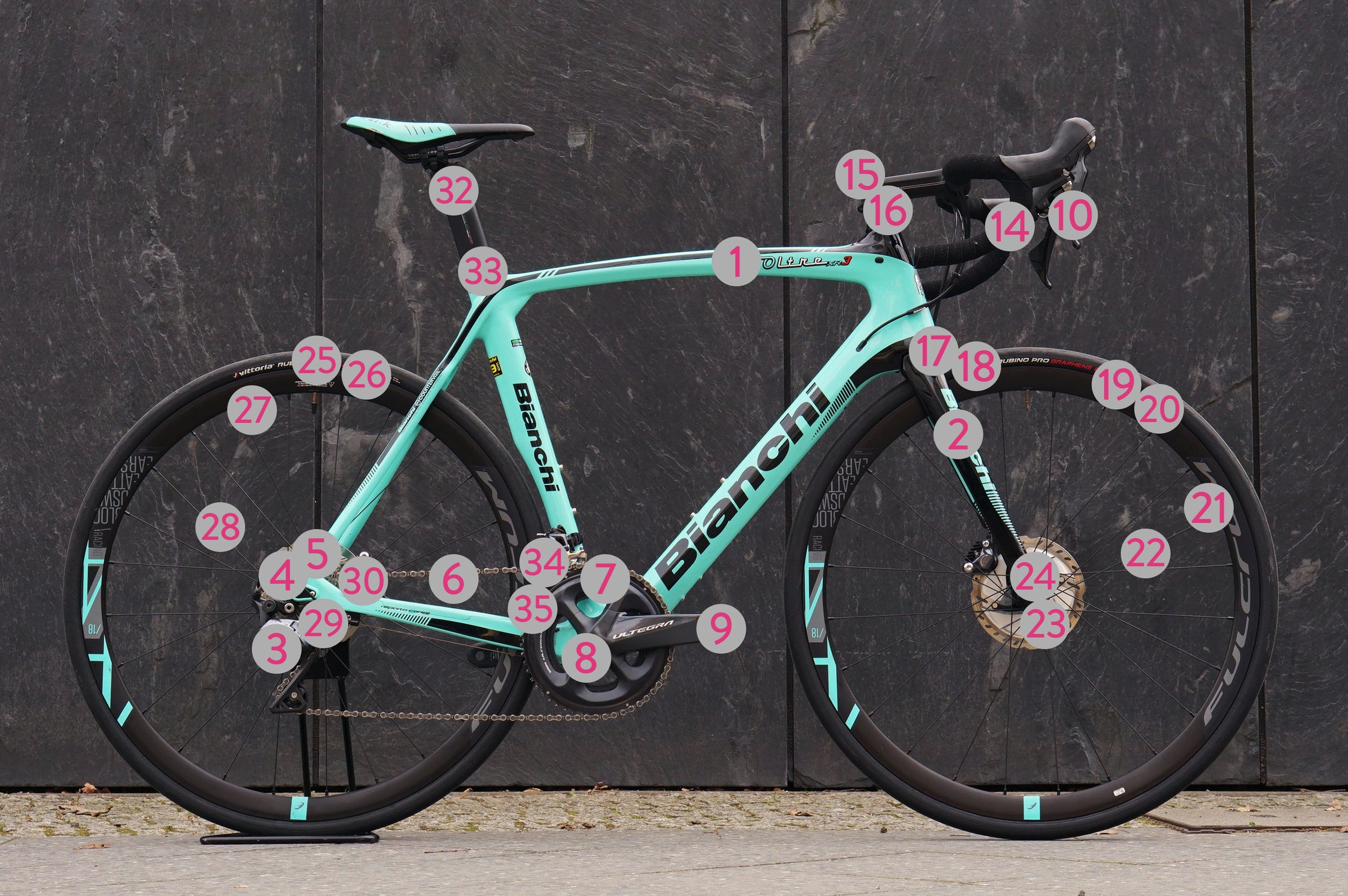 What are we checking?
A lot! We count 35 investigations, but maybe there are more:
Frame or fork damage?
Gear set correctly?
Shifter working?
Derailleur hanger bent?
Brakes work?
Replace brake pads?
Rotary bearing play?
Steering head play?
Replace chain?
Renew tire and casing?
For every bike
Expert review
Each of our bikes undergoes a thorough inspection in our own VeloBird workshop. This is the only way we can meet the high quality standards of every bike and give a satisfaction guarantee.
Own workshop
Our bicycle mechanics are not only experts when it comes to bicycle repairs, they are also passionate cyclists themselves.
What don't we do?
We don't completely disassemble and reassemble the bike. For example, we do not replace all the grease or change every rusted screw if the rust has no effect on safety or handling. We also do not replace all parts just because they show minor signs of wear. Why don't we do all this? Because we are concerned with longevity, driving behavior and safety and not with the principle.